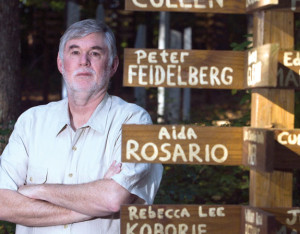 February 23, 2015 — I've done a lot since I began redoing my website on February 8, 2015. It will continue to be a work in progress. Hope you will come back and look often.
1. You can still take an online tour of the 9/11 Memorial Trail by clicking on the menu.
2. The menus are standard menus and might be to the left of this page or above this page depending on the device you are using to view the site.
3. There are now seven (7) links under "Photography" with photographs. (Antarctica, Dalmatian Coast, Amish Country, Southern Africa, Namibia, India – Tigers, and Morocco) More will be added soon.
4. Under "My Art," there is now one section – "Missing Letters. More will be added.
Email me at bob@bobhartart.com if you have any comments or suggestions. Thanks!

"Let's all hold hands and laugh!" Sarah Thompson